Mac 120
The Double Head Mac120 is ideal for small pharmaceuticals requiring combinational machine capable of closing both Laminated as well as Aluminium Tubes.
Product Specifications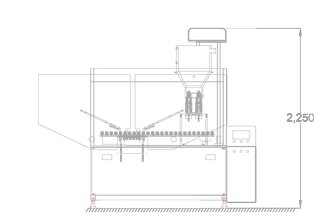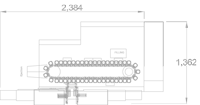 Machine Length

2400 mm

Tube Diameter

Upto 35mm (Standard)
Upto 65mm (Mac60-L)

Machine Width

1350 mm

Tube Length

5mm - 210mm

Machine Height

2250 mm

Machine Weight

2,000 Kgs

Power Requirement

6KW (Lami Machine)
4KW (Aluminium Machine)

Air Requirement

25 CFM (Lami Machine)
15 CFM(Aluminium Machine)

Chilled Water Requirement

8-10Deg Celcius

Filling Accuracy

0.2 gram

Machine Construction

SS304

Filling Construction

SS316L
Available Models:
Mac120 Lami (Lami/Plastic Tubes Only),
Mac120 Alu (Aluminium Tubes Only),
Mac120 Combination (Both Laminated, Plastic & Aluminum Tubes)

Interested in combining this machine with a Cartonator?

Explore Pac120

---

Get Access to 150 Hours + of Mac120 Documentation & Request On Site or Remote Training

Login for over 150 hours of video tutorial of machine setting, change overs and maintainance schedule.

Request for a Quotation?

We pride in pricing our products right, request a quotation for Mac120 and we promise to give you the best rate in 24hours.