Mac 240
State of the art Six Head Filler, designed for industries will low change overs, and extremely high production requirement. A machine designed to give no productivity loss over its lifetime.
Product Specifications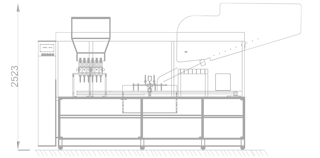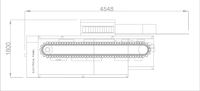 Machine Length

4600 mm

Tube Diameter

Upto 35mm (Standard)
Upto 65mm (Mac60-L)

Machine Width

1600 mm

Tube Length

5mm - 210mm

Machine Height

2500 mm

Machine Weight

4,500 Kgs

Power Requirement

14KW (Lami Machine)
8KW (Aluminium Machine)

Air Requirement

60 CFM (Lami Machine)
50 CFM(Aluminium Machine)

Chilled Water Requirement

8-10Deg Celcius

Filling Accuracy

0.2 gram

Machine Construction

SS304

Filling Construction

SS316L
Available Models:
Mac240 Lami (Lami/Plastic Tubes Only),
Mac240 Alu (Aluminium Tubes Only),

Interested in combining this machine with a Cartonator?

Explore Pac240

---

Get Access to 150 Hours + of Mac240 Documentation & Request On Site or Remote Training

Login for over 150 hours of video tutorial of machine setting, change overs and maintainance schedule.

Request for a Quotation?

We pride in pricing our products right, request a quotation for Mac240 and we promise to give you the best rate in 24hours.